Description
IML brushed finishing
Exquisite color scheme as copper and black, always with rich texture, which is not easy to leave your fingerprint on the product surface.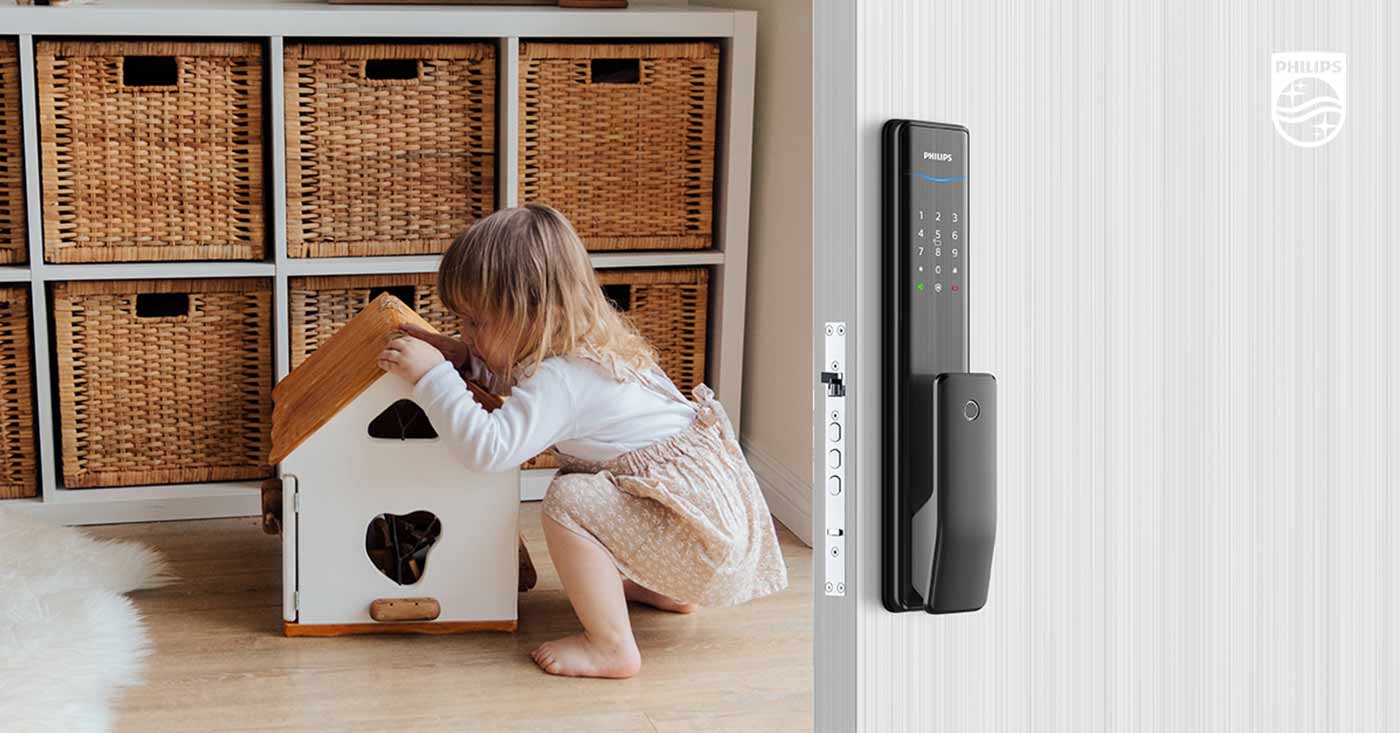 Convenience
Build an effective and affordable home from zero.
Full auto-mortise

Alpha-5HB utilizes automatic mortise which makes it possible for instant opening right after successful verification.

Intuitive fingerprint

The fingerprint sensor is integrated into the push-pull handle so that your fingertip will naturally place it onto the sensor when you hold the handle. You can simply push the handle and open it after a successful fingerprint verification.

Auto-lock

Featured with an automatic locking function, the Philipsdoor lock lowers the security risks associated with forgetting to close the door.