Description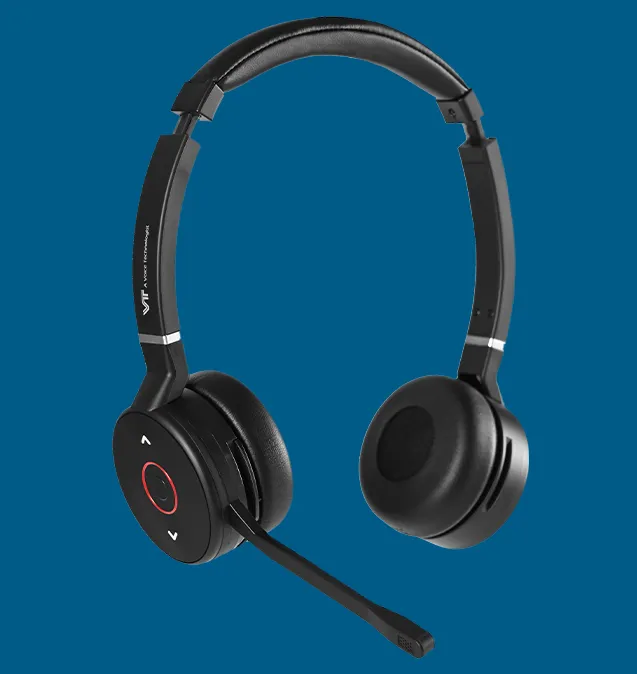 General Information
Bluetooth Version: V5.0
Headset weight: 144 g
Headset dimensions: L 155 mm x W 36 mm x H 180 mm
Fit And Comfort
Premium Leatherette ear cushion and flexible headband
Audio Frequency
Microphones: Noise cancelling microphone
Speaker Size: 40 mm
Battery
All-day Battery
The VT9800 gets up to
15 hours of talk time,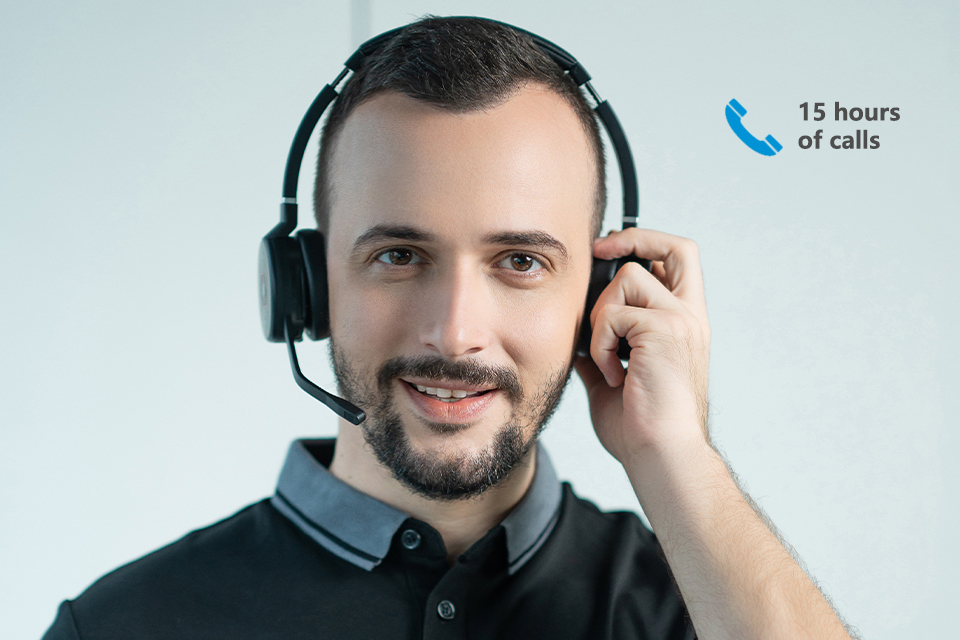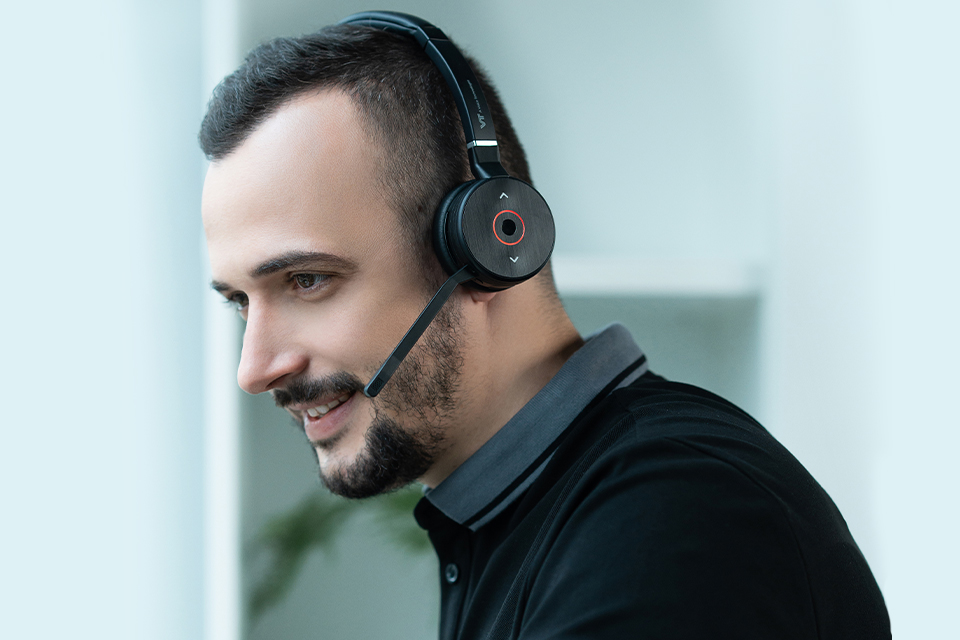 Led integrated Busy-light
The red light on the speaker cover
and you can easily con
Talk Time:15hours
Charging Time:3hours
Compatibility
Compatible with PC soft-phones Teams, Skype for Business through BT50U.
Connectivity
Dual Connectivity for calls and music.
Call Control
Answer and end calls, mute microphone, volume up and down.
Extended Information
Cable length: Connect to PC for charging: 1200 mm
Operating temperature: -10°C to 55°C
Storage temperature: -20°C to 25°C
The VT9800 Bluetooth headset with comfortable ear-pads
and lightweight design keeps you all day comfort.The excellent wireless performance ensures that you can enjoy superior audio quality,
deploy multiple tasks and improve work efficiency
VT9800 Duo/Mono Bluetooth headset