Description
VT9800 Duo/Mono Bluetooth headset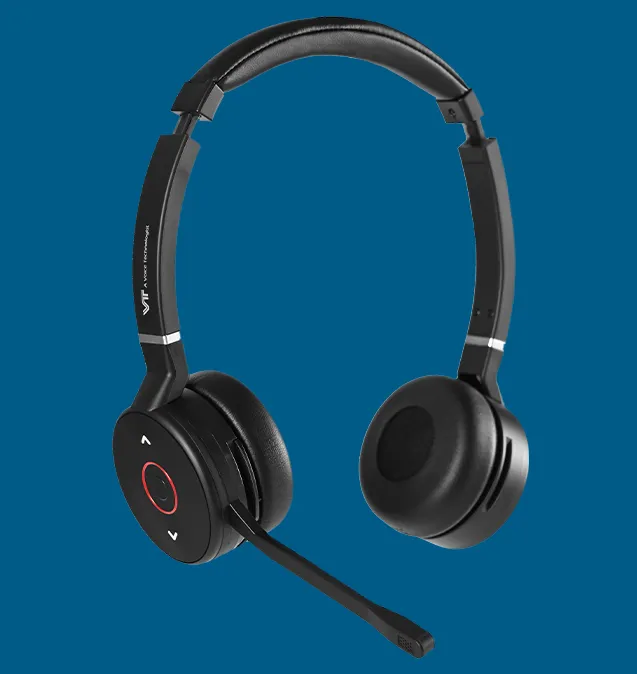 General Information
Bluetooth Version: V5.0
Headset weight: 144 g
Headset dimensions: L 155 mm x W 36 mm x H 180 mm
Fit And Comfort
Premium Leatherette ear cushion and flexible headband
Audio Frequency
Microphones: Noise cancelling microphone
Speaker Size: 40 mm
Battery
Talk Time:15hours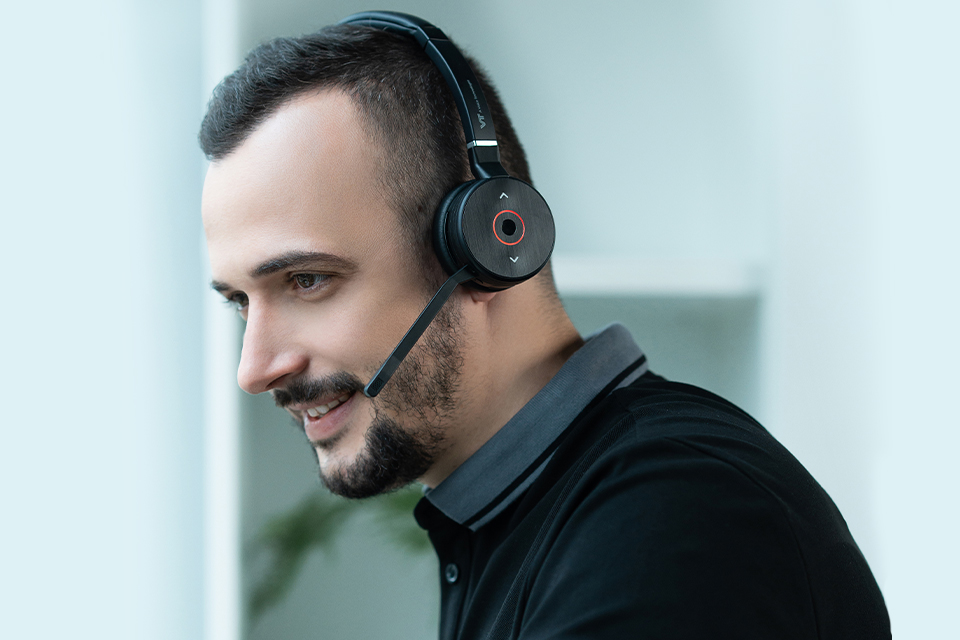 Led integrated Busy-light
The red light on the speaker cover
Charging Time:3hours
Compatibility
Compatible with PC soft-phones Teams, Skype for Business through BT50U.
Connectivity
Dual Connectivity for calls and music.
Call Control
UC Optimized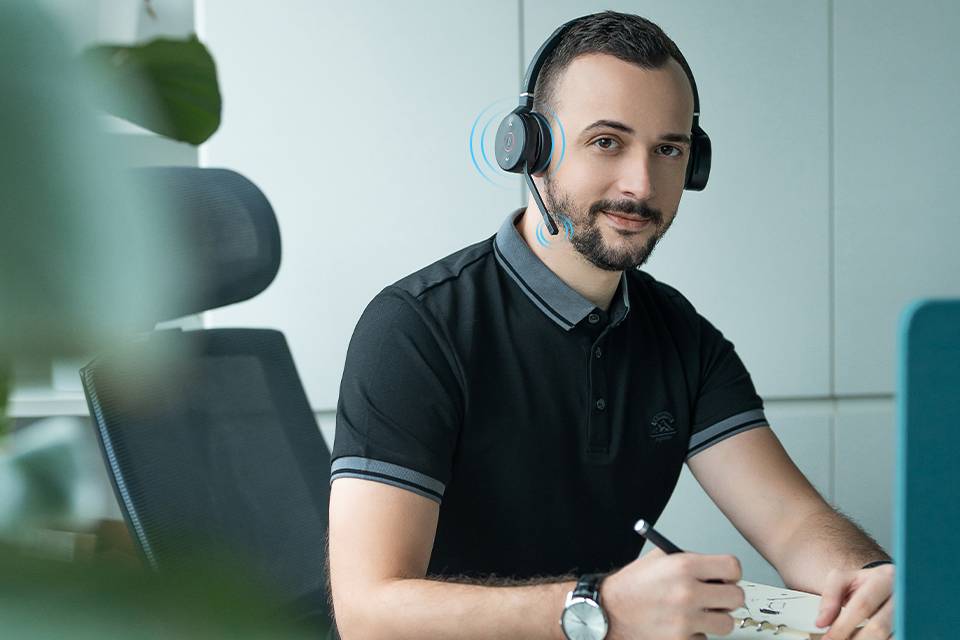 ENC & PNC
The built-in ENC technology of Bluetooth headset
can eliminate the background noise
and deliver high-definition audio;
Advanced passive noise cancellation
can also reduce part of the noise,
allowing you to hear the customer more clearly.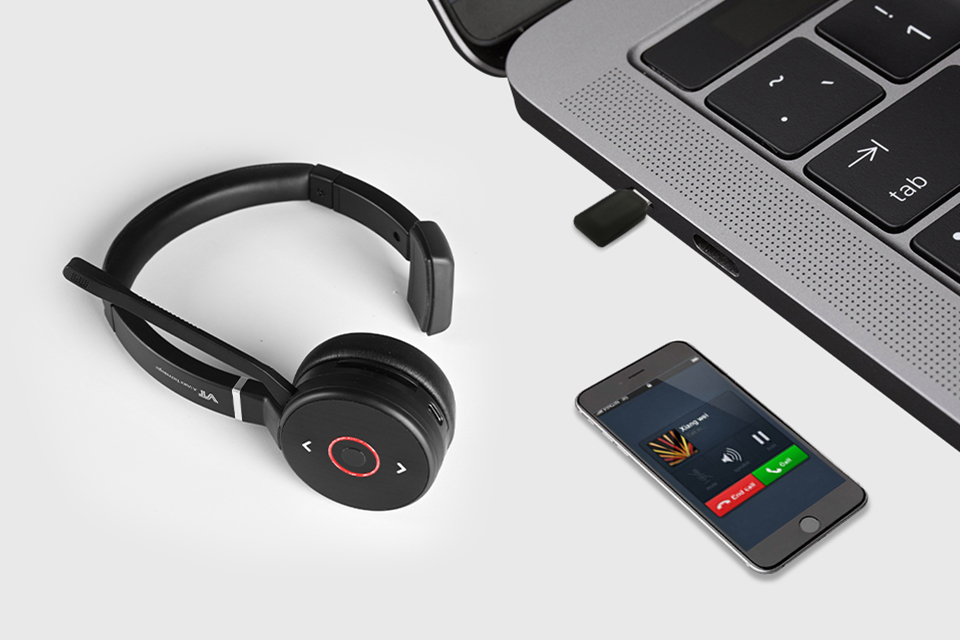 Answer and end calls, mute microphone, volume up and down.
Extended Information
Cable length: Connect to PC for charging: 1200 mm
Operating temperature: -10°C to 55°C
Storage temperature: -20°C to 25°C
The headset can be compatible with the mobile phones, laptops and desktops.
You can answer and end calls of mobile phone through multifunction button;
Plug the BT50U into the PC,
you can also handle your calls of the Teams and Skype for Business
VT9800 Duo/Mono Bluetooth headset