Description
VTB320 Headset ANC Demonstration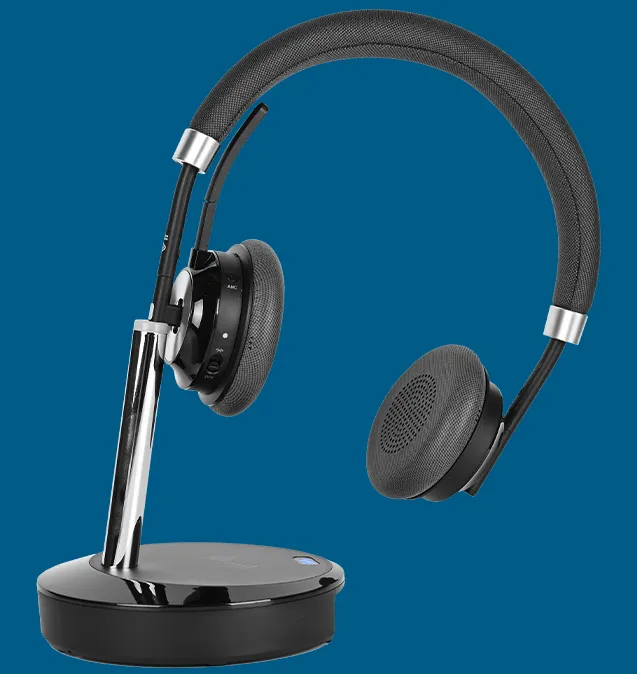 General Information
weight: Mono headset 106g
Stereo headset 146g
Wear Style: Headband
Fit And Comfort
Leatherette Ear Cushions;
Fabric Headband
Audio Frequency
Speaker frequency range: 20hz – 20 kHz
Frequency Range: 2402~2480MHz
Battery
Charging Time: 3 hours
Talk Time: 10 hours
Compatibility
Compatible with PC Soft-phones Teams and Skype for Business,3CX, Cisco Jabber, Avaya, and Counterpath Bria, etc
Connectivity
Bluetooth Version: V5.0
PC connection: USB 2.0
Call Control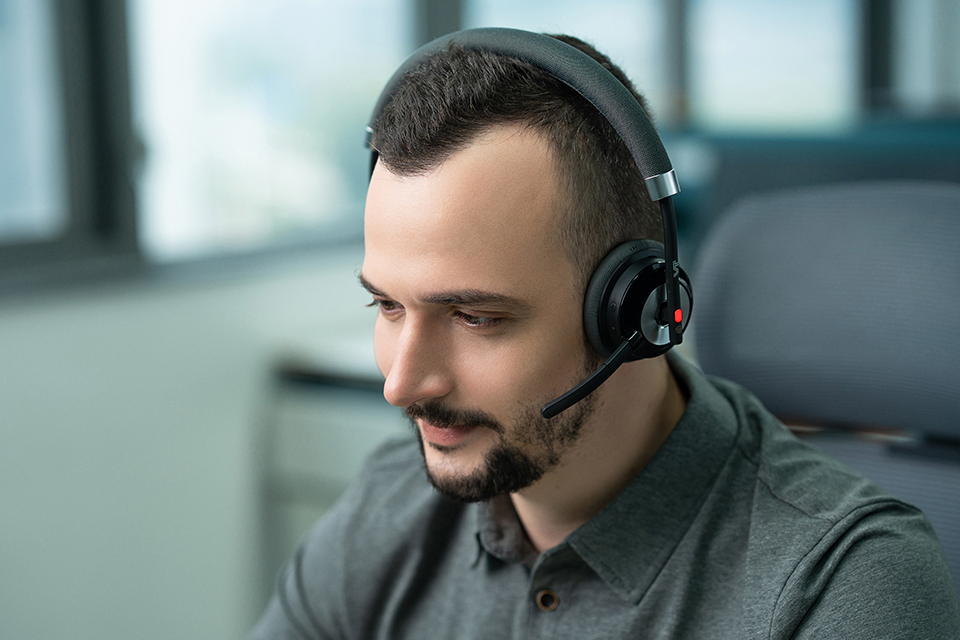 Reduce Interruption
The Led indicator busylight on the headset
will turn red when you're on a call,
which can act as a "do not disturb" signal
to keep you from being interrupted by colleagues.
Answer and end calls, mute microphone, volume up and down.
Extended Information
Cable length: Connect to PC for charging: 1500 mm
Operating temperature: -10°C to 55°C
Storage temperature: -20°C to 25°C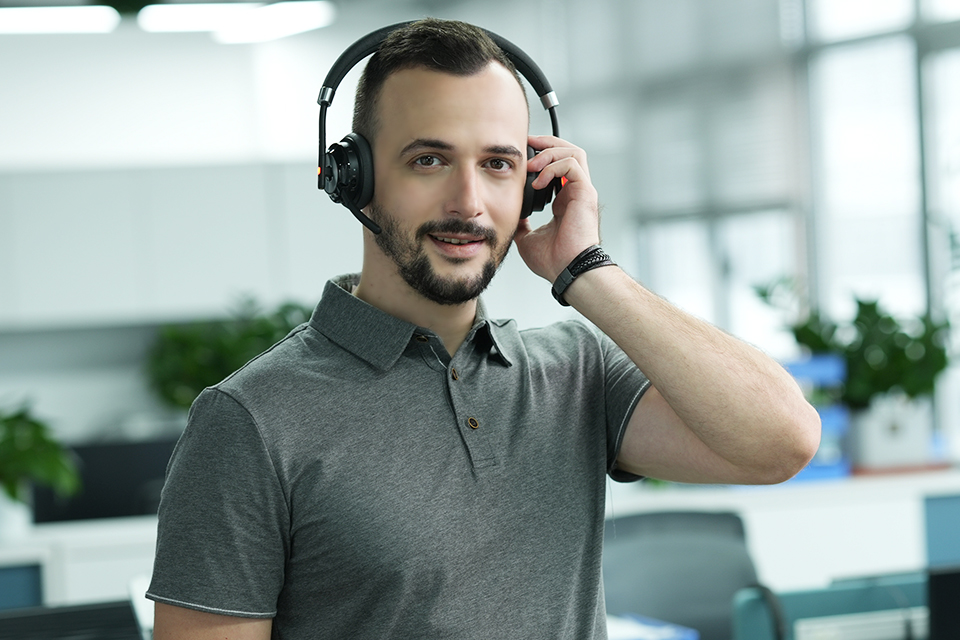 Redefine your Hybrid Work
The hybrid working may be noisy,
so clarity is the most important for your call,
VTB320 with advanced ANC & ENC (2xMicrophones Design) Technology can well isolate background noise and make your calls clearer.
This meets open office requirements
and is ideal for busy open workspaces.
The VTB320 Bluetooth headsets with excellent audio quality
provide an immersive experience for your calls and music.
The 30 meter wireless range and comfortable materials are designed
for those who spend most of their time talking or virtual meetings.
Whether you work outdoors or in a busy office, it will keep you professional in every conversation.
VTB320 Headset ANC Demonstration